Chicago Public Television's Private Meetings
Posted by Bob - November 8, 2004 (entry 253)
Chicago Public Television's Private Meetings
Channel 11's elite board had a meeting on October 27.
To be more precise, Window to the World Communications, Inc. (WWCI), an IRS 501(c)3 nonprofit charitable corporation licensed by the U.S. FCC to use reserved public television channel #11, had its main quarterly meeting. It was portrayed as a public meeting, and three members of Chicago Media Action (CMA), the activist media reform group, went.
CMA has long accused WWCI of converting the station into an elitist commercial business even though the federal license is reserved for community public broadcasting. WWCI gets over 30 million dollars a year from taxes, charitable foundations, and individuals. And it has large investments in reserve. It actively seeks donations of cash, cars, real estate, and personal estates.
CMA wants the station governance changed to represent the area's true working class public and community organizations, instead of just certain large for-profit corporations and wealthy families. Broadly representative trustees would hire managers who would, for instance, do solid local news programming and produce frequent live town hall meetings on public issues.
CMA's demands and its nationally-recognized study "Chicago Tonight: Elites, Affluence, and Advertising" are on the Internet at
www.chicagomediaaction.org
and
www.9898.us/mi
.
Our little excursion was good and bad. 1.) Good - we learned a lot about WWCI's plans and progress in commercializing WTTW and PBS nationwide. 2.) Bad - as the public we were treated most discourteously, perhaps illegally.
1.) WWCI is lobbying on behalf of the
Association of Public Television Stations
companies to get U.S. legislation to:
- Get almost all of public television's new digital broadcasting capacity to be totally and unqualifiedly commercial. Leasing out broadcasting spectrum to commercial tv and creating innovative new communications businesses, they would say, can generate great income for more highly paid staff, cutting-edge technology, and expensive production and production acquisitions.
- Force cable companies to carry these commercial channels and services.
- Get the 'bonanza' money in a few years when the U.S. sells to computer networking corporations the radio spectrum channels now used by nondigital public tv.
WTTW's on-staff lobbyist, Martin McLaughlin, is seen as able to get U.S. House Speaker Dennis Hastert personally to guide the legislation.
We need to learn more about how public channel licensees are using the change to digital broadcasting to commercialize practically every resource that was once or could soon be dedicated to noncommercial public broadcasting.
WTTW and all the other(!) WWCI commercial businesses seem to be growing in income, and the endowment funds are solid for many years to come, especially if the stock market goes up.
The cutting-edge state-of-the-art all-digital fully-high-definition Central Control Room is a source of great pride to Board President and CEO Dan Schmidt and integral to new WWCI businesses. (For example, an innovative WWCI video archive library service was news in the Chicago Tribune October 30.)
Three new trustees were voted in: One is from an architectural firm. One represents an agency in Chinatown. And one is from Boeing Company. We do not know yet if there are now two Boeing Company trustees on the board, or if a trustee left and that chair is now seen as belonging to Boeing.
2.) We were kept out of the first fifteen minutes of the meeting, when Schmidt was giving his keynote reports and remarks. We could hear frequent applause. Then, when we were let in, we were immediately forced out again, because someone decided that more of the meeting had to be private. We can only wonder what was said. When we were let in again, after another fifteen minutes, for the public part of the meeting, we were seated against the back wall of a gigantic television studio, across a vast wasteland of gray floor tiles from the trustees meeting in the other half of the studio
(picture pending).

CMA is looking into whether excluding us from the earlier parts of the meeting was actually a violation of law. It certainly showed that claims of openness are deceitful. Maybe there is even a Corporation for Public Broadcasting regulation that requires public meetings because WWCI receives public money.

The journalist we had invited to this supposedly public meeting was not allowed in. WWCI said it was because their International Brotherhood of Electrical Workers contract prohibited his video or audio coverage of the event. One of us was finally allowed to take still pictures late in the meeting; but he was warned that the pictures could not be published without getting the permission of WWCI.

A moonlighting Chicago policeman was assigned to us as a minder, and he rudely and physically interrupted every time someone tried to talk to us. He even held two of us from leaving the building for a while, making them wait for the third to finish using the bathroom.

WWCI's true relationship to the public is clearer to CMA's little expedition now. But it will have to be clear to many more of Chicago's public before CMA's ambitious plans for reform are realized. Pencil the WWCI quarterly board meeting of January 26, 2005 onto your new calendars; and keep checking CMA's web site.

-- Bob Gallie, Nov. 8, 2004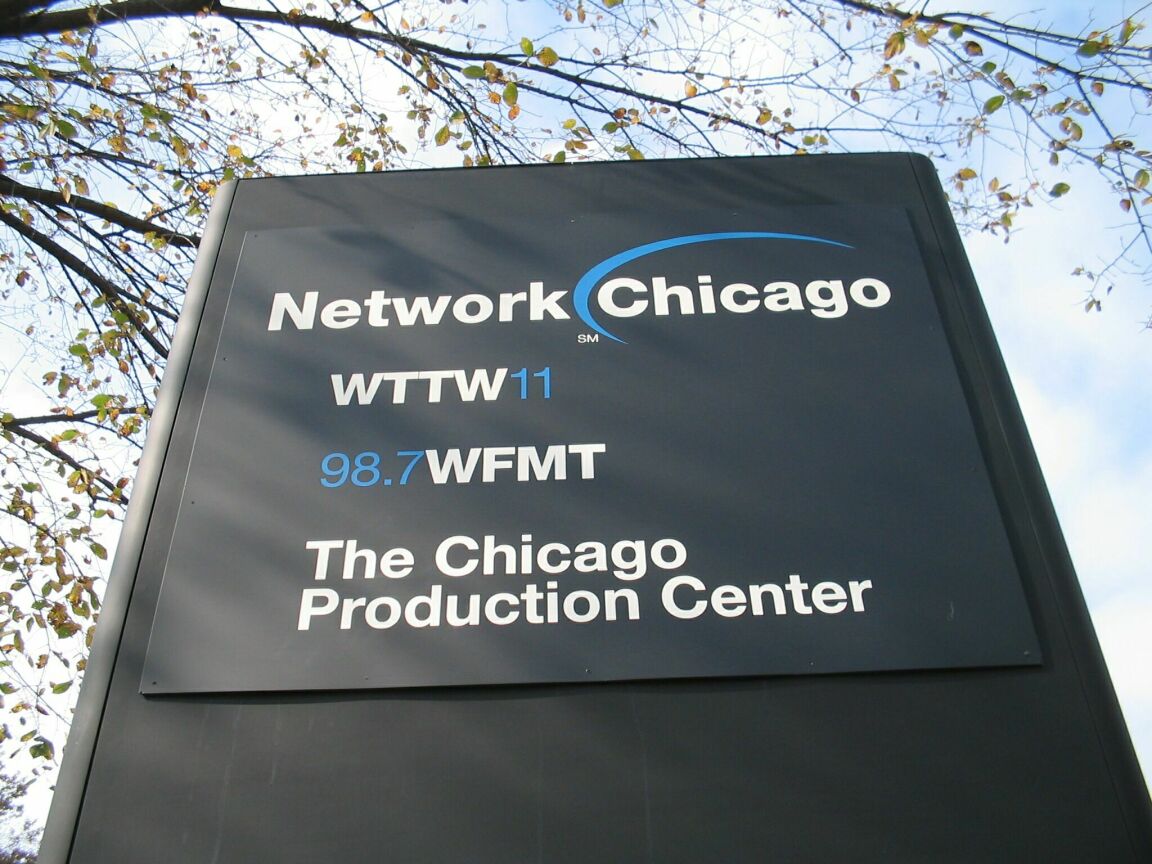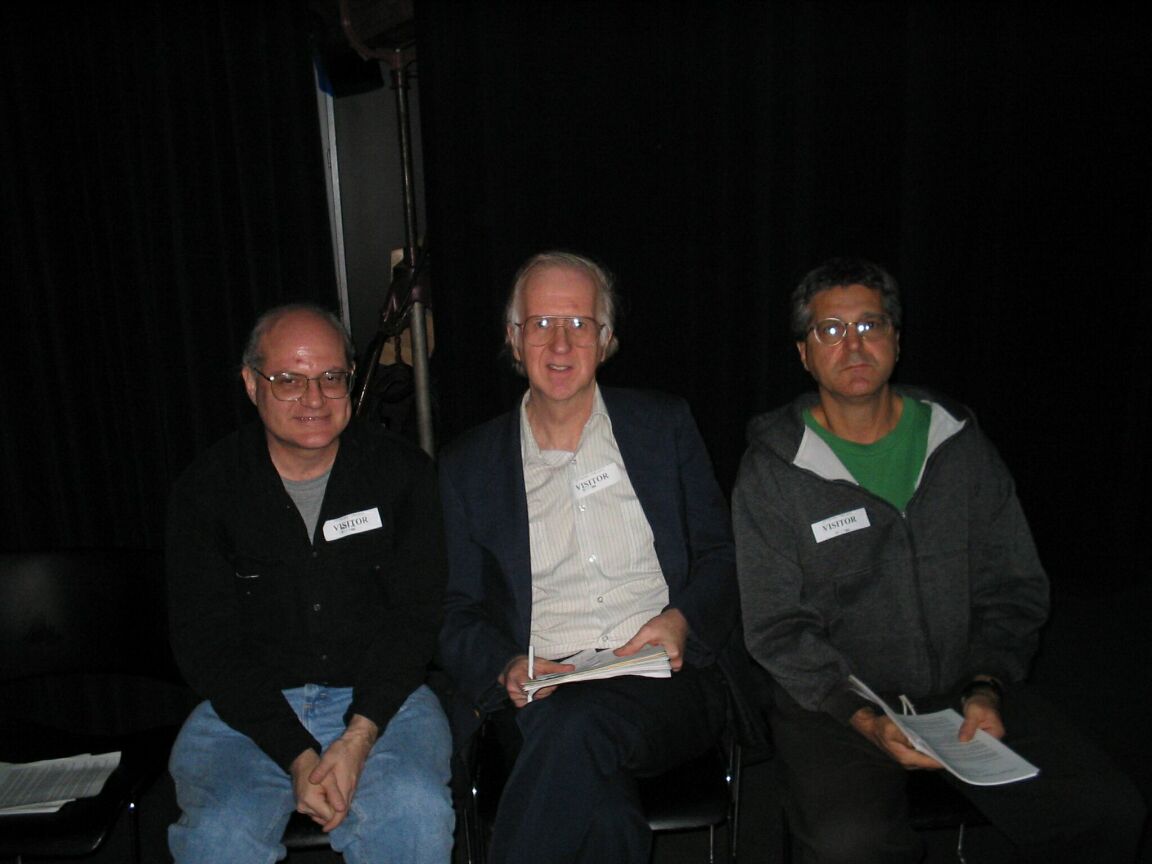 DISCLAIMER: The opinions expressed on this website are those of the individual members of Chicago Media Action who authored them, and not necessarily those of the entire membership of Chicago Media Action, nor of Chicago Media Action as an organization.

FAIR USE NOTICE: This site contains copyrighted material the use of which has not always been specifically authorized by the copyright owner. We are making such material available in our efforts to advance understanding of environmental, political, human rights, economic, democracy, scientific, and social justice issues, etc. We believe this constitutes a 'fair use' of any such copyrighted material as provided for in section 107 of the US Copyright Law. In accordance with Title 17 U.S.C. Section 107, the material on this site is distributed without profit to those who have expressed a prior interest in receiving the included information for research and educational purposes. For more information go to: http://www.law.cornell.edu/uscode/17/107.shtml. If you wish to use copyrighted material from this site for purposes of your own that go beyond 'fair use', you must obtain permission from the copyright owner.